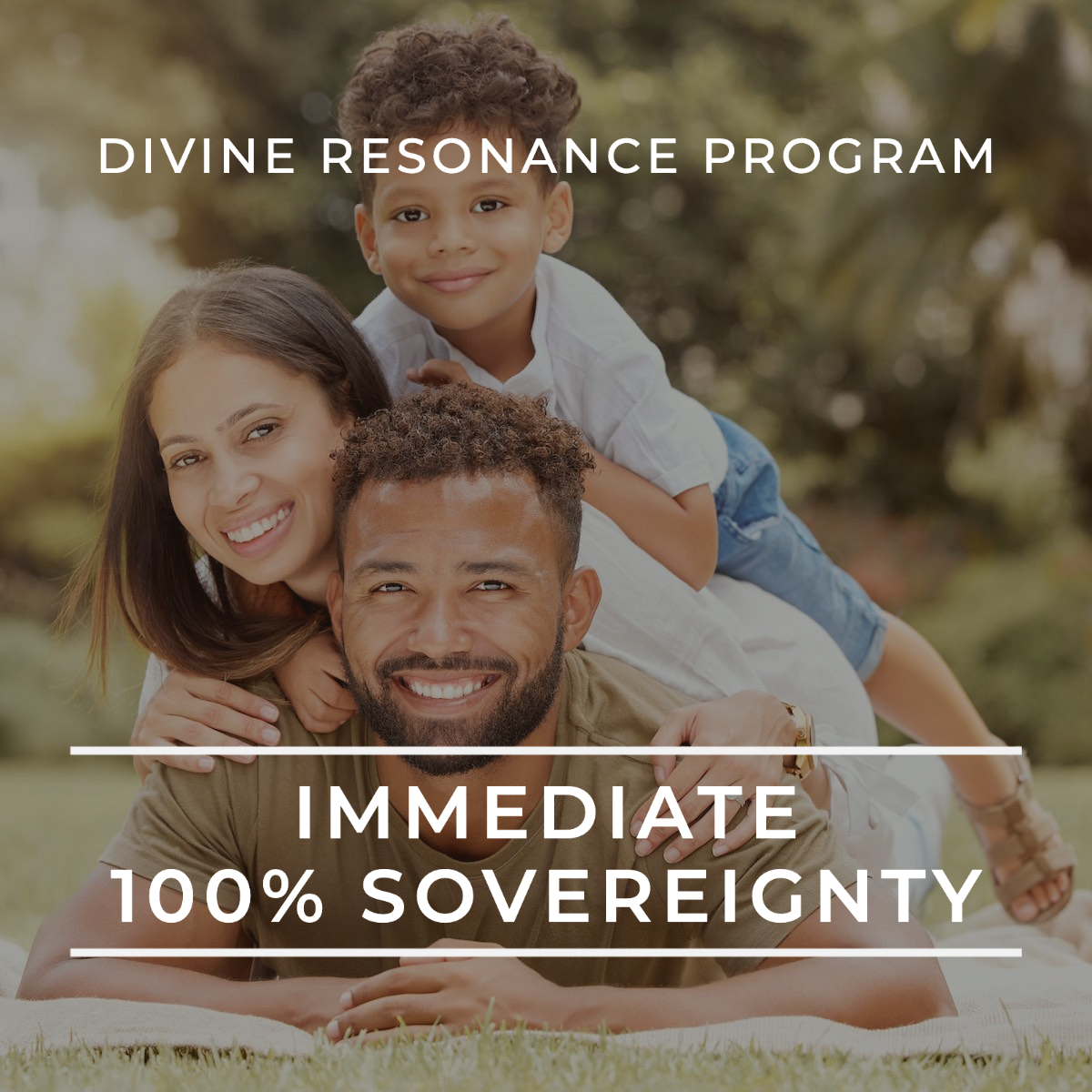 RESOLVE ALL CURSES SPELLS INTENTIONS METAPHYSICAL CONDITIONS
November 29, 2023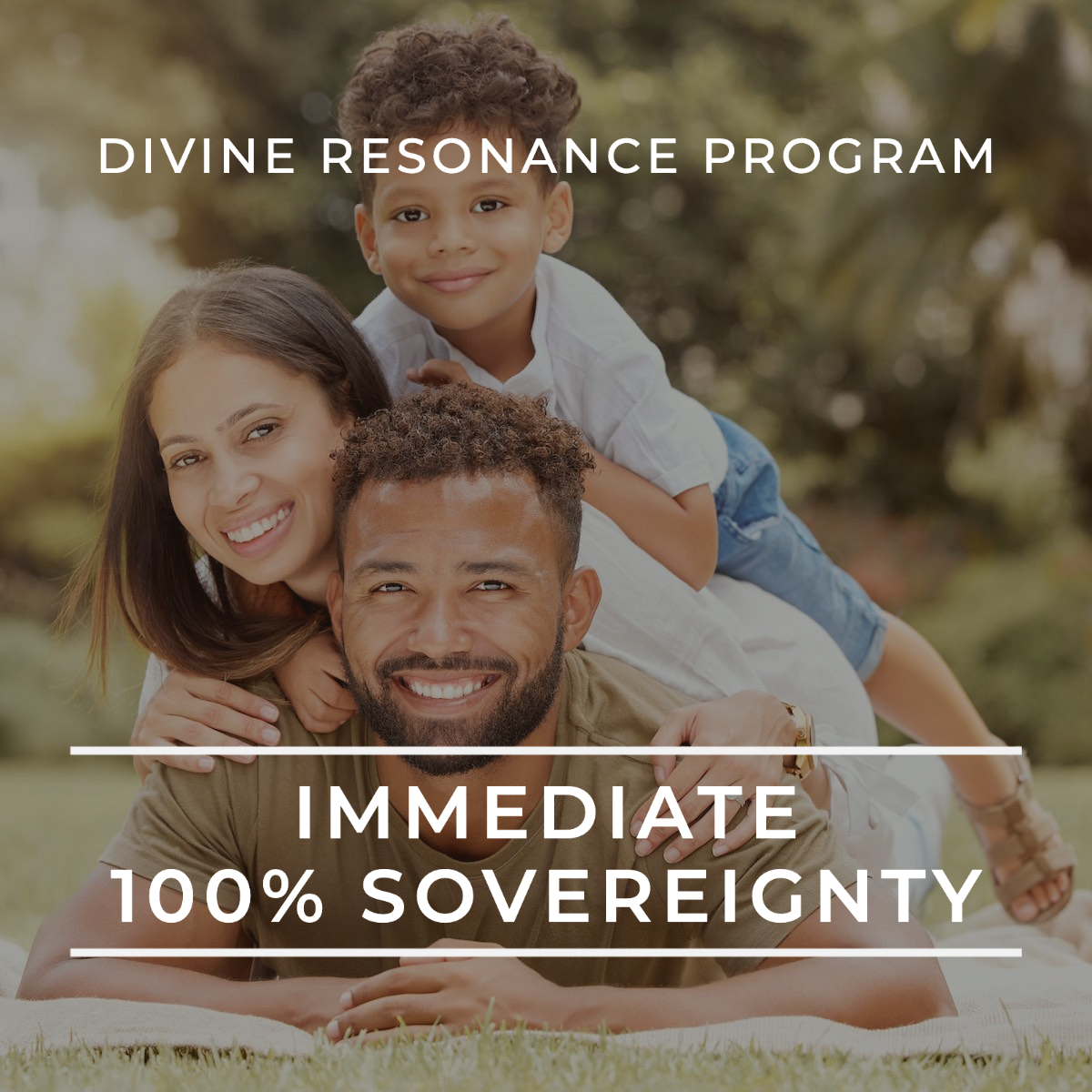 FULL 100% SOVEREIGNTY NOW
April 21, 2023
To best understand the symptoms of curse, spell, or "encasement" conditions.
Entity Conditions precede all illness, every disease symptom or disease state, and they precede every "unwell" accident, event, injury, trauma, and "harmful" life event.
THIS ENTIRE PAGE NEEDS TO BE WRITTEN -
This DIVINE RESOLUTION resolves ALL curses, spells, and spell-bound curses, and other metaphysical intentions that act, effect, affect, or intend to be fulfilled in the way a curse is fulfilled.
This unlimited "ending," healing, clearing, resolution, restoration, restitution of that which must be restituted to restore and resolve all who or that or which have been bound, or have been affected, or have been intended, or have been violated, or who or which have been included in any essences, aspect, or phase of any aspect of a formal, informal, or mal-intended thought, intention, metaphysical arts, or "ordinary," non-ordinary, or field intention, or holographic, or other form of container for any essence, aspect, or personally intended, thought-form intended, "thought-bot" intended, privately hired, publicly hired, professionally made, non-professionally made, religiously intended, non-religiously intended, hate-inspired, fear-inspired, greed, or other-reason inspired intention upon any⎯ for whatever reason⎯ whether the "intention," curse, spell, spell-bound metaphysical intention was established accidentally, purposefully, or whether it exceeded the original intention, scope, or contracted agreement.
This DIVINE RESOLUTION ends ALL intentions created by "ANY."
There is no "intention," and no intention shall be created ever that THE DIVINE cannot resolve.
This DIVINE RESOLUTION ends every condition that "ANY" person, spirit-realm, entity of any quality of light, place, or "thing" may have encountered, may have been overcome by, possessed by, intruded by, induced by, inclined by, or overshadowed by.
THIS DIVINE RESOLUTION ENDS THE CURSES, SPELLS, AND OR SPELL-BOUND METAPHYSICAL INTENTIONS, WRITTEN OR CREATED BY ANY WHO MAY HAVE BEEN HIRED OR WHO OR WHICH MAY HAVE WRITTEN FOR BARTER, FOR FREE, OR FOR FUTURE REMUNERATION.
THIS DIVINE RESOLUTION WILL END EVERY KIND OF FORMAL, INFORMAL, HATE, E-V-I-L, GREED, JEALOUSY, LOVE-RELATED, OTHER, AND THOSE THAT WERE MADE FOR THE PURPOSE OF PROTECTION, TO HEAL A PERSON, PLACE, OR THING, WHETHER ANIMATE, INANIMATE, OR OTHER.
THIS DIVINE RESOLUTION WILL END EVERY KIND OF FORMAL, INFORMAL, ANCIENT, OR NEW INTENTION, CURSE, SPELL, SPELL-BOUND METAPHYSICAL INTENTION. IT WILL END THOSE WHOSE LIFE-FORCE HAVE BEEN USED TO FULFILL THE HARM AGAINST YOU, YOUR HOME, YOUR HOUSEHOLD MEMBERS, YOUR FAMILY OF ORIGIN, YOUR CENTRIC FAMILY, YOUR CHOSEN FAMILY, OR YOUR EXPANDED EXPANDED-FAMILY.
THIS DIVINE RESOLUTION WILL END EACH, THOSE THAT ARE LATENT, THOSE THAT HAVE YET TO MANIFEST, THOSE THAT HAVE MANIFESTED, ENFOLDED THEMSELVES INTO A "PACKET" OR HOLOGRAM, OR FIELD OF INTENTION, THOSE THAT MAY HAVE BEEN ACTIVE AND YET NOT FULLY, THOSE THAT INTENDED TO BECOME ACTIVE LATER, IN A DIFFERENT LIFETIME, IN BETWEEN LIFETIMES, OR IN PAST LIFETIMES.
THIS RESOLUTION LEAVES NO CURSE, SPELL, NO SPELL-BOUND CURSE, OR SPELL-BOUND "ANY" UNRESOLVED.
THERE MAY BE INTENTIONS WITH THE REQUIREMENT THAT A PERSON'S LIFETIME BE ENDED TO BE FREE, THE DIVINE WILL NOT PERMIT THIS. THIS DIVINE RESOLUTION ENDS ANY SUCH REQUIREMENT.
THIS DIVINE RESOLUTION ENDS EVERY KIND OF INTENTION, EVERY KIND OF CONDITION THAT WAS INTENDED TO BECOME, EVERY KIND OF INTENTION THAT WOULD HAVE BECOME, EVERY KIND OF INTENTION THAT HAS BEGUN TO MANIFEST, THAT HAS MANIFESTED, OR THAT HAS BECOME A CONDITION, A SYNDROME, A SYMPTOM, OR A DISORDER, DISEASE, OR CRISIS OF ANY KIND.
THIS DIVINE RESOLUTION ENDS EACH AND EVERY "ANY" THAT HAS MANIFESTED, THAT MAY MANIFEST, THAT HAS CAUSED ILLNESS, INJURY, DEATH, DESTABILIZATION OF ANYTHING, THAT HAS CAUSED A FAILURE TO THRIVE, THAT COULD, THAT HAS, OR THAT WOULD CONSEQUENTIALLY EVOLVE BECAUSE OF THESE INTENTIONS.
ANY CONDITION THAT WERE INTENDED, ANY CONDITION THAT EMERGED, ANY CONDITION THAT WAS RESULTING, AND ANY CONDITION THAT REQUIRED A PERSON, PLACE, THING, POSSESSION, LAND, WATER, EARTH, NATURE, OTHER KIND OF LIFE, OR FAMILY MEMBER TO INTEND UPON ANOTHER IS RESOLVED.
ANY PERSON, ANY PET, ANY ANIMAL, ANY INCARNATE, INANIMATE, ANIMATE, OR LIVING BEING THAT SUFFERED, WILL BE RESTORED, RESTITUTED, AND THAT WHICH NEEDS TO BE MANIFESTED TO RESTORE ALL THEY MAY HAVE HAD IF THE INTENTION OR CURSE OR SPELL OR SPELL-BOUND METAPHYSICAL INTENTION HAD NOT BEEN INTENDED UPON THEM.
IF ANY LOST THEIR LIFE, IF ANY WERE HARMED, IF ANY SUFFERED ANY KIND OF CONSEQUENTIAL CONDITION OF ANY KIND, IF ANY WERE HARMED IN THEIR LIFE, WHETHER THEY REMAIN IN LIFE OR THEY PASSED, THE DIVINE WHO IS PURE SOURCE LIGHT, WHO IS THE CREATOR, WHO IS JESUS, WHO IS THE HOLY SPIRIT, WHO IS THE DIVINE REALM WILL RESTORE EACH WHO EXPERIENCED THE PAIN AND SUFFERING, EACH WHO LOST LIFE, EACH WHO LOVED THE ONES WHO PASSED.
THE CONDITIONS OF EACH INTENTION ARE REMOVED FOREVER AS THOUGH THEY NEVER EXISTED SO THAT THE CONSEQUENTIAL OUTCOMES NEVER RETURN.
THERE WILL BE NO RESIDUE, NO RETURN OF ANY HARM, CURSE, SPELL, SPELL-BOUND METAPHYSICAL INTENTION, NOR ANY RESONANT FREQUENCY, VIBRATION, NOR VIBRATIONAL FREQUENCY AT THE FULFILLMENT OF THESE RESOLUTIONS.
THERE ARE A FEW CURSE-LIKE CONDITIONS THAT MAY REQUIRE AN EXTENDED PERIOD OF TIME TO RESOLVE, WHEN THIS IS THE CASE, THE DIVINE, WHO IS PURE SOURCE LIGHT HOLDS ALL WHO ARE, MAY HAVE BEEN, COULD BECOME, OR ARE CURRENTLY IN SUCH A WAY THAT NO FURTHER HARM MAY COME TO ANY.
PURE SOURCE LIGHT ⎯ THE DIVINE REALM ⎯ THE CREATOR ⎯ SOURCE ⎯ SOURCE LIGHT ⎯ THE HOLY SPIRIT ⎯ JESUS ⎯ THE HOLY TRINITY ⎯ THE ARCHANGELS OF THE DIVINE REALM ⎯ EACH, ALL, HOLD THESE WHO MAY HAVE BEEN, COULD BE, AND MAY BECOME INVOLVED IN SUCH A WAY THAT THERE CAN BE NO MORE HARM.
WHEN THE PERSONS OR SPIRIT-REALM CONDITIONS THAT CAUSED THE INTENTIONS TO BE CREATED EXIST OR LIVE, WHEN THEY CONTINUE TO BE CAPACITATED TO HARM, WHEN THEY HAVE BEEN HARMING FOR A VERY LONG TIME AND HAVE NOT STOPPED THEIR INTENTIONS, HAVE NOT INTENDED TO RESOLVE THEIR "WORKS," HAVE NOT INTENDED TO STOP THEIR ONGOING HARM, WHEN THEY HAVE REFUSED TO END THEIR INTENTIONS, OR WHEN THEY HAVE COLLUDED WITH OTHER PEOPLE, OTHER ENTITIES, OTHER SPIRIT-REALMS, EACH ARE HELD IN A WAY THAT THEY MAY NOT HARM EVER AGAIN.
THESE CONDITIONS MAY SEEM LIKE THEY MAY NEVER END.
ALL CURSES, ALL SPELLS, ALL SPELL-BOUND METAPHYSICAL INTENTIONS END THE MOMENT YOU DOWNLOAD THIS "DIVINE RESOLUTION." THIS ENDS OF ALL MALICIOUS, COLLUDING, ENJOINING, INCLUDING ANY THAT FULFILL, THAT CO-OPT, ANY THAT COME TO BE INVOLVED IN THE FULFILLING, HARMING, OR BECOME INVOLVED IN SUPPORT OF HARM, FULFILLMENT, OR FURTHER HARM TO ANY.
ANY WHO ARE, WHO BECOME, WHO ENJOIN, WHO INTEND TO FULFILL, OR WHO INTEND TO BECOME INVOLVED IN ANY WAY AT ANY TIME WHICH MAY INVOLVE ANY FORM OF CASTING, PROJECTING, SPYING, ENVISIONING POTENTIAL OUTCOMES, WHICH MAY INCLUDE SETTING STRONG-WILLED INTENTIONS, WHICH MAY INVOLVE ANY KIND OF HUMAN OR OTHER HOPE, OR ONGOING "KNOWING" THAT THIS IS NOT OVER WILL BE HELD IN THE WAY THAT THE DIVINE REALM HOLDS THOSE WHO ARE THREATENING TO ANY PERSON, PET, ANIMAL, OR LIFE, PLACE, HOME, LAND, GREAT BODIES OF SEA, OCEAN, GULF, SEA SHORE, SHORELINE, NATURAL WATER SOURCE, LEY LINES, BLACK WATER, VORTEXES, NATURAL LAND CONDITIONS, UNNATURAL LAND CONDITIONS, OR OTHER KIND OF NATURE, NATURAL RESOURCE, OR UNNATURAL RESOURCE FOR ANY REASON WHATSOEVER, WILL ALSO BE HELD IN THE WAYS THAT THE DIVINE REALM HOLD "ANY" THAT OR WHO INTENDS TO HARM "ANY."
IF ANY HAVE HIDDEN, PRIVATE, OR OTHER THAN PRIVATE THOUGHTS OR INTENTIONS TO HARM ONE OR "ANY," OR HAVE INTENTIONS OF COLLUDING, OR CONDUCTING, INTENDING, OR WHO CONTINUE TO ISSUE, TO WRITE, OR TO WORK WITH "ANY" WHO ARE EMPOWERED TO CREATE CONDITIONS OF IMMINENT DANGER, SUFFERING OF ANY KIND, ECONOMIC OR FINANCIAL LOSS OF ANY KIND, HARM AGAINST THEIR CAPACITIES TO EARN, TO THRIVE IN THEIR CAREER, BUSINESS, OR IN THEIR FAMILY OR FRIENDSHIPS, IF ANY HARM, OR DEATH, DISEASE, ILLNESS, HEALTH CRISIS, OR LIFETIME CONDITIONS THAT BRING "ENDINGS" TO A LIFE, THEY SHALL BE HELD IN THE WAY THE DIVINE REALM HOLD "ANY" THAT OR WHO INTENDS TO HARM "ANY."
THIS "DIVINE RESOLUTION" ENDS ALL CURSES, SPELLS, SPELL-BOUND METAPHYSICAL INTENTIONS IMMEDIATELY.
THESE END EVEN THOSE "METAPHYSICALLY INTENDED" TO NEVER END INTENTIONS, THOSE THAT INTEND TO NEVER BE ENDED, THOSE THAT WERE INTENDED IN THE MOST SIGNIFICANT WAYS TO NEVER BE ENDED.
SHOULD THERE EVER BE A MOMENTARY DELAY IN ENDING ANY ASPECT OF A METAPHYSICAL INTENTION, THERE WILL BE NO FURTHER EFFECT. EVER.
ANY THAT REQUIRE ADDITIONAL TIME WILL BE ENDED "EFFECTIVELY" AND ONCE THEY ARE FULLY FULFILLED, WHICH WILL BE VERY SOON, YOUR, YOUR HOUSEHOLD'S, YOUR CENTRIC, AND YOUR ORIGIN FAMILY, YOUR ANCESTRAL LINEAGES, YOUR EXPANDED EXPANDED-FAMILY, AND EACH OF THEIR'S, AND THEIRS' WILL BE RESOLVED FOREVER, ETERNALLY THROUGHOUT EACH INCARNATE LIFETIME, EVERY OTHER-KIND OF LIFETIME, AND EVERY "IN BETWEEN" LIFETIME, FOR ALL OF TIME, THROUGHOUT ALL OF CREATION.
Learn More About DIVINE RESOLUTIONS