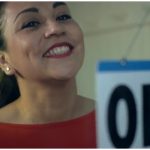 DIVINE RESONANCE – RESOLVES ALL ENTITY CONDITIONS – DISEASE-STATE ENTITIES + ENTITIES THAT ACCOMPANY ANY CONDITION
September 28, 2023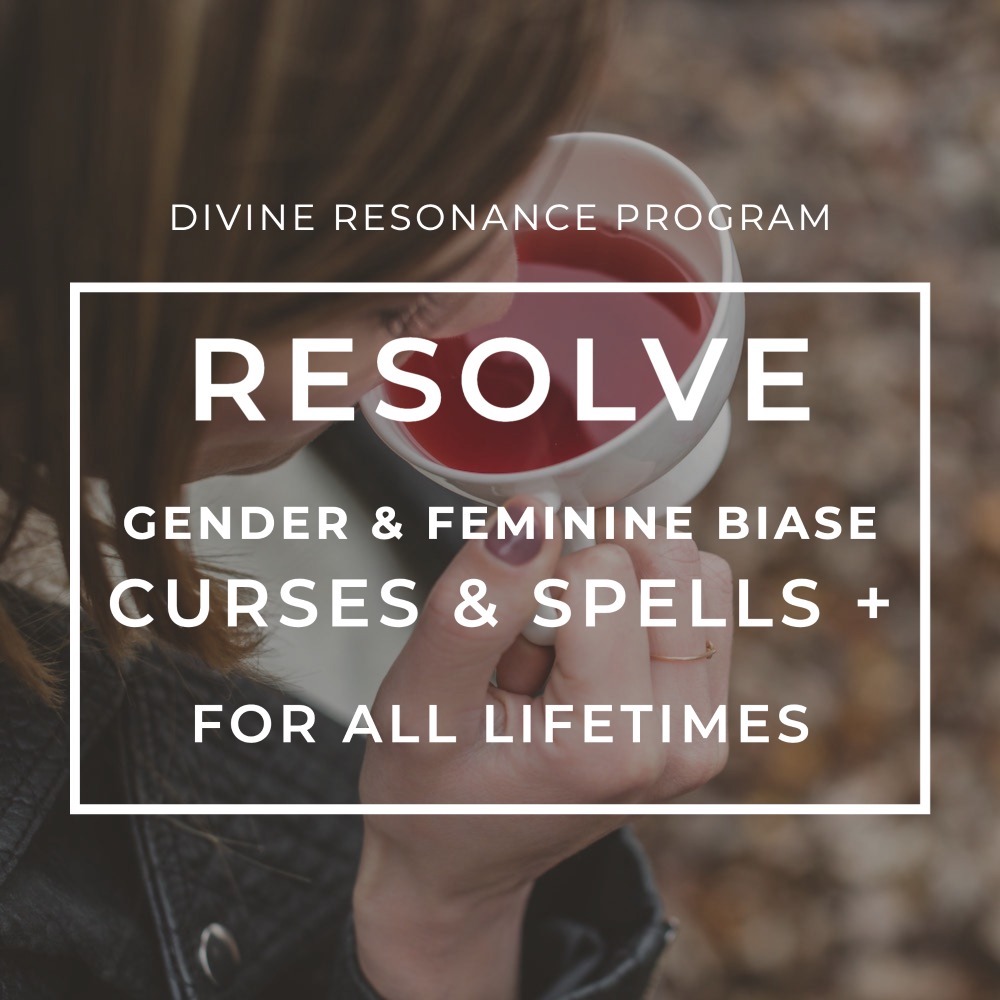 RESOLVE ALL FORMS OF FEMALE, FEMININE, AND GENDER BIASED CURSE LIKE CONDITIONS
April 13, 2023
A DIVINE RESONANCE PROGRAM
If you have been cursed, spelled, have a spell-bound curse or other metaphysical intention, or condition, or ancestral conditions that are violating your sovereignty, this DIVINE RESONANCE PROGRAM FOR 100% SOVEREIGNTY is the PROGRAM you need.
If you have had COVID, RSV, FLU, COVID-FLU, recent infectious conditions, lymph infections, heart conditions, organ-related conditions, itching - anywhere, or if you have been told you have energetic conditions in your home, your auto, your work spaces, a building you've been in - ever, or you have experienced "odd," or creepy, or phenomonistic energetic conditions, any condition that caused you to "know" you were not alone, made your skin crawl, or your arm hair raise, gave you chills, or impressed something upon youm if you have the sense that you are not alone - when you are ⎯ you may need this PROGRAM.
This PROGRAM ends all metaphysical intentions immediately upon PURCHASE.
THIS PROGRAM AND ITS PROMISES ARE GUARANTEED BY THE DIVINE - WHO IS THE CREATOR - WHO IS GOD - WHO IS PURE SOURCE LIGHT.
100% SOVEREIGNTY 
THE MOMENT YOU PURCHASE THIS PROGRAM
- GUARANTEED BY THE DIVINE -
HOW DIVINE RESONANCE PROGRAMS WORK
How This DIVINE RESONANCE PROGRAM Works
A DIVINE RESONANCE PROGRAM PROVIDES PURE SOURCE LIGHT AS THE UTMOST POWERFUL INTENTION AND RESOLUTIONIST IN EXISTENCE.
THE HOLY SPIRIT, WHO IS THE HIGHEST POWER IN CREATION,  MAY BE KNOWN BY SOME AS THE HOLY SPIRIT, THE HOLY GHOST, OR GREAT SPIRIT.
---
---
THIS IS THE PURE SOURCE INTELLIGENCE - WHICH IS THE DIVINE REALM - WHICH YOU MAY REFER TO AS GOD, AS THE CREATOR, AS THE ALPHA AND THE OMEGA, AS THE QUANTUM FIELD, AS THE ORIGINATING SOURCE POWER.
---
---
THIS INTELLIGENCE IDENTIFIES THE CONDITIONS THAT ARE IMPEDING YOUR AND YOUR EXPANDED EXPANDED FAMILIES' (EEF) SOVEREIGNTY AND IT RESOLVES IT IMMEDIATELY.
WHATEVER IS CAUSING INSOVEREIGNTY FOR YOU IS RESOLVED -- IMMEDIATELY.
---
---
---
YOUR SOVEREIGNTY WILL BE FULFILLED IMMEDIATELY.
---
---
If we can support you on your pathway to Prime Health and your Best Life, please reach out to us.
DIVINE BLESSINGS, KINDNESS, JOY, LAUGHTER, & SOVEREIGNTY,
Sherí Taber
Energy Healing Arts LLC Energy Healer, Medical Intuitive, Mentor, Teacher
INSOVEREIGNTY IS RESOLVED IMMEDIATELY
THIS PROGRAM WILL END ALL PRIMARY CONDITIONS THAT ARE WITH YOU, YOUR ENERGY BODY, YOUR HOME, YOUR AUTO, YOUR BUSINESS, YOUR WORK SPACES, AND ANY OTHER PLACES YOU FREQUENT. THIS PROGRAM WILL END ALL PRIMARY CONDITIONS IN THE MOMENT YOU PURCHASE IT. THIS PROGRAM ENDS ALL CONDITIONS -- OF ANY KIND -- THAT CAUSE IN-SOVEREIGNTY WITHIN YOUR LIFE, YOUR HOME, YOUR POSSESSIONS, OR YOUR FAMILY.
IF YOU HAVE OTHER CONDITIONS THAT HAVE NOT YET COME TO FULFILL THEIR INTENTIONS, THESE MAY ATTEMPT TO COME IN IMMEDIATELY AFTER THE PRIMARY CONDITIONS ARE FULLY RESOLVED.
THESE ARE REFERRED TO AS SECONDARY INTENTIONS.
EACH TIME THEY COME INTO YOUR ENERGY OR PHYSICAL BODY THEY BECOME "PRIMARY."
EACH PRIMARY CONDITION IS RESOLVED IMMEDIATELY.
IN A FEW MOMENTS ⎯ IF THIS IS THE CASE FOR YOU ⎯ THE DIVINE WILL BEGIN RESOLVING THESE PREDICTIVELY, SO THAT NO ADDITIONAL SECONDARY CONDITIONS CAN COME TO YOU, OR YOUR LIFE, OR YOUR FAMILY, OR YOUR EXPANDED EXPANDED-FAMILY.
WHEN  YOU HAVE HAD COVID, LONG-TERM COVID, OR HAVE ENCOUNTERED ENVIRONMENTAL COVID, YOU MAY EXPERIENCE THIS CONDITION AS ALL OF YOUR CONDITIONS ARE FULLY, FOREVER, AND ETERNALLY RESOLVED.
ADDITIONAL CONDITIONS THAT CAN CAUSE THIS TO OCCUR
THERE ARE A FEW OTHER CONDITIONS A PERSON MAY HAVE ENCOUNTERED THAT CAN CAUSE SIMILAR CONDITIONS.
IF YOU HAVE BEEN HARMED IN TRAUMATIC CONDITIONS SUCH AS SEXUAL ABUSE, MOLESTATION, ABANDONMENT, RAPE, DOMESTIC VIOLENCE, RELIGIOUS ABUSE, RELIGIOUS MALPRACTICE, RELIGIOUS INTENTIONS THAT COULD HAVE CAUSED MULTIPLE CRIMINAL CONDITIONS, OR HAVE RESULTED IN MULTIPLE CRIMINAL CONDITIONS, HAVE CAUSED BANKRUPTCY(IES), HAVE CAUSED MENTAL ANGUISH, MENTAL PAIN, MENTAL OVERSHADOWING, MENTAL INTRUSIONS, DEATH BY INTENTION, AND OTHER "E-LEVEL" CONDITIONS TO COME TO YOU, YOUR FAMILIES OF ORIGIN, CENTRIC FAMILY, AND OR YOUR EXPANDED EXPANDED-FAMILY.
WHEN ANY ONE OF THESE CONDITIONS HAVE OCCURRED, YOU MAY EXPERIENCE A PROLONGED PERIOD OF RESOLUTION OF EACH AND EVERY CONDITION THAT HAS BEEN "IN LINE" TO COME TO YOU.
IF THESE CONDITIONS OCCURRED RECENTLY, THESE MAY BE RESOLVED VERY QUICKLY.
IF THESE CONDITIONS CAME TO YOU MORE THAN 10 YEARS AGO, YOU MAY ENCOUNTER A SUDDEN CASE OF SOVEREIGNTY.
WHEN THE DIVINE ADDRESSES CASES OF THIS MAGNITUDE, THEY BEGIN WORKING ON THEM LONG BEFORE YOU BECOME AWARE OF THIS PROGRAM. IN THESE CASES, YOU MAY BECOME SOVEREIGN MORE QUICKLY.
---
---
DEFINITIONS FOR THE LANGUAGE USED IN THIS PROGRAM DESCRIPTION
---
DIVINE PERSONAL LIFETIME INCARNATE PLAN is THE CREATOR'S INTENTION and your personal Intention for this Lifetime. It contains your DIVINELY made Personal Promises, Protections, Purposes, and more. It clearly, succinctly, and in a Time Line format describes your Lifetime to a tee.
Your DIVINE PROMISES have the Power to "end" most energetic conditions the moment they intend to come to you.
If your DIVINELY CREATED PERSONAL LIFETIME INCARNATE PLAN is not ending energetic intentions or conditions immediately, it may be because you have DIVINELY CREATED INTENTIONS - which you Personally agreed to prior to incarnating into this Lifetime - so that you could experience certain events of an energetic nature.
These Personal Intentions were made while you were an enlightened, DIVINE ENERGY.
If you believe you have these kinds of DIVINE INTENTIONS, please contact us prior to purchasing this PROGRAM.
We will ask THE DIVINE on your behalf if this PROGRAM is perfect for you and if it will absolutely end what causes your in-sovereignty ⎯ fully, forever, and eternally.
Within 24 - 48 hours, Monday - Friday -  we will share with you what we learn.
Eternally refers to the "infinite ending" of that which is being referenced.  Eternal refers to the framework of "known and unknown" measures of Time eternal.
Eternal refers to "for the remainder of Time" eternal; including for Time Eternal for every way of measuring, calculating, affecting, or creating frameworks of Time - by any imagination, inspiration, or the capacities to create various frameworks of Time.
Forever refers to the entirety of your Lifetime - this Lifetime. 
Fully means without exception, every single entity, or energeti condition, the source of the energetic condition, and "any" that could or would be involved if it were able is eternally, forever resolved, ended, and never able to restore itself, nor any other energetic condition, to you or to that which it was in any way connected, throughout Creation.
Sovereignty - The state of being fully with your own Vital Life Force Energy, and no other form framework, or being regardless of origin, or any energy of any kind, or any other form, framework, or construct, or thought, or intention, or curse, or spell, or spellbound condition, or metaphysical condition of any origin, kind, or practice, modality, or construct of any, by any, for any reason; this includes the absence of any form, or kind, or field, hologram, or holograph, holographic condition by any name, creation, inspiration, intention, ideation, or confluence of energy of any framework, or construct, or makeup, or origin, which includes any framework, origin, or make of any energetic condition.
Sovereignty is the state of being fully 100% with your Personal Vital Life Force Energy and none other.
Vital Life Force Energy refers to THE CREATOR'S DIVINE LIGHT that was personally and DIVINELY CREATED for you, for this Lifetime. It consists of THE DIVINE constituencies of DIVINE LIGHT that may have incarnated as part of your PERSONAL SOVEREIGN DIVINE ENERGY who is you, between Lifetimes. Your PERSONAL DIVINE ENERGY in this incarnate Lifetime may include other kinds of DIVINE ENERGY and or ESSENCES, such as THE DIVINE REALM ENERGIES, or ESSENCES. Your Personal Incarnating Source Light Energy may have other kinds of Light, as well.
Regardless of your Personal Incarnating Source Light Energy, you have the capacity for Sovereignty. It is your birth right to have full Sovereignty.
---
---
OTHER TYPES OF CONDITIONS RESOLVED BY THIS PROGRAM
---
THIS PROGRAM WORKS ON BEHALF OF WATERWAYS, SEAS, OCEANS, GREAT LAKES, PLAINS, PLAIN REGIONS, MASSIVE LAND FORMATIONS, COMMUNITIES, NEIGHBORHOODS, COUNTIES, CITIES, BUILDINGS, LAND, BODIES OF WATER, FAMILIES, ANCESTRAL LINEAGES, AND ALL THAT COULD BE PART OF THIS LIFETIME ⎯ INCLUDING THAT WHICH IS UNSEEN OR THAT WHICH IS IN PLAIN SIGHT, THAT WHICH IS AFFECTING YOUR OR YOUR ENERGY BODY.
THIS CAN BE USED ON BEHALF OF WHATEVER IMPEDES YOUR SOVEREIGNTY.
WHATEVER CAUSED OR CAUSES YOU TO BE IN-SOVEREIGN -- WHETHER IT IS WITH YOU - OR HOWEVER IT HAS COME TO BE WITH YOU - HOWEVER IT MAY BE AFFECTING YOU - HOWEVER IT MAY BE COMING TO YOU - OR WITH YOU - OR PROJECTING TO YOU - OR COMMUNICATING TO YOUR ENERGY BODY OR YOUR PHYSICAL BODY - WHETHER IT IS COMMUNICATING TO YOU OR TO SOMETHING THAT HAS AFFECT WITH YOU - IN ANY WAY - REGARDLESS OF WHERE YOU LIVE - REGARDLESS OF WHERE THE ENERGETIC CONDITION EXISTS - HOWEVER IT BECAME - FOR WHATEVER REASON IT BECAME - WHETHER IT ORIGINATED IN THIS LIFETIME OR IN A DIFFERENT LIFETIME - WHETHER YOU WERE HARMED OR YOU HARMED ANOTHER - OR YOU HARMED YOURSELF ⎯  THIS PROGRAM WILL END WHAT CAUSES IN-SOVEREIGNTY FOR YOU, YOUR HOUSEHOLD, YOUR FAMILIES OF ORIGIN, CENTRIC, AND EXPANDED EXPANDED FAMILIES.
THIS DIVINE RESONANCE PROGRAM IS ALSO A DIVINE RESTORATION PROGRAM, A DIVINE RESTITUTION PROGRAM, AND IT PROVIDES IMMEDIATE DIVINE MANIFESTATION OF 100% SOVEREIGNTY - DIVINE MANIFESTATION OF HEALTH - DIVINE MANIFESTATION OF RESTITUTION OF THAT WHICH YOU WERE PROMISED PRIOR TO COMING INTO THIS LIFETIME.
THIS DIVINE MANIFESTATION PROGRAM PROVIDES SOVEREIGNTY TO YOU IN EVERY WAY.
THERE ARE NO LIMITATIONS.
When Your Conditions Take Longer To Resolve
After this PROGRAM fulfills, which occurs immediately, you may be feeling activations of those conditions that were present for a long period of time.
The kinds of energetic conditions, entities, and other kinds of energetic "fulfillment agents" that have been around for a very long time will attempt to become Primary in their position and capacities to affect you according to the requirements of the various conditions they have been required to fulfill.
These conditions will continue to attempt to manifest through the fulfillment phases.
If you have conditions that were not Primary at the moment you Purchased this PROGRAM, then these were not "with" your Physical Body, nor your Energy Body.  Each and every Primary condition was fully resolved immediately.
The "incoming" conditions have been in your environment, with your "vibration," yet not within your Energy Body, nor your Physical Body.
Once the Primary conditions that are with your Energy and Physical Body have been fully resolved, the other conditions begin attempting to enter either or both your Energy & Physical Body.
When this occurs, your ARCHANGEL GUARDIANS, THE DIVINE, and THE DIVINE REALM will be with you in the most present and palpable way. It is possible that you may not hear THE DIVINE or your ARCHANGEL GUARDIANS until those who intentionally overshadowed the areas where your DIVINE capacities to "hear" and "know" the presence of THE DIVINE.
If you have had COVID, LONG-TERM COVID, or other covidic environmental conditions, you may discover that these conditions follow the momentary sovereignty you initially experienced.
Throughout the period of time after you PURCHASE this PROGRAM, you will feel the PROGRAM "ending" that which intends to be with you.
This PROGRAM ends all that causes in-sovereignty. 
---
THIS IS A LIFETIME DIVINE RESONANCE PROGRAM
---
---
THIS DIVINE RESONANCE PROGRAM RESTORES FULL 100% SOVEREIGNTY TO YOUR ENTIRE EXPANDED EXPANDED-FAMILY.
AFTER THE CONDITIONS THAT HAVE CAUSED YOU TO BE IN-SOVEREIGN ARE FOREVER AND ETERNALLY RESOLVED, YOU WILL ENTER A PHASE OF PHYSICAL AND ENERGY BODY HEALING.
THIS PHASE MAY TAKE DAYS, WEEKS, OR IN SOME CASES DEPENDING ON YOUR PHYSICAL HEALTH AT THE TIME OF RECEIVING THIS PROGRAM, MONTHS.
THIS PROGRAM IS A FULL SOVEREIGNTY, FULL RESTORATION OF YOUR ENERGY AND PHYSICAL BODY HEALTH.
THIS DIVINE RESONANCE PROGRAM IS THE HOLY SPIRIT - WHO IS THE DIVINE - WHO IS PURE SOURCE LIGHT'S HEALING INTENTION AND HEALING AFFECT UPON YOUR WHOLE-SELF.
YOU WILL BE HEALED IN THE MOST FAST, HEALTHY, EFFICIENT MANNER IN ACCORDANCE WITH YOUR DIVINELY CREATED PERSONAL LIFETIME INCARNATE PLAN.
---
---
THIS IS A FULL SOVEREIGNTY PROGRAM
---
---
THIS DIVINE RESONANCE PROGRAM IS THE ONLY PROGRAM REQUIRED TO RESTORE FULL 100% SOVEREIGNTY TO YOUR ENTIRE EXPANDED EXPANDED-FAMILY.
WHEN THIS PROGRAM FULFILLS, WHICH IS IMMEDIATELY, YOU WILL KNOW YOU ARE FULLY, FOREVER, AND ETERNALLY RESOLVED OF EVERY CONDITION THAT WAS WITH YOU UP UNTIL THE TIME THE PROGRAM FULLY AND ETERNALLY FULFILLS.
THIS PROGRAM FULFILLS FULL CLEARING OF YOUR ENTIRE FAMILY LINEAGES ⎯ EACH THAT ARE PART OF YOUR LIFETIME IN THIS LIFETIME AND IN EVERY SINGLE LIFETIME INTO WHICH YOU HAVE INCARNATED.
IF YOU ENCOUNTER ADDITIONAL ENERGETIC CONDITIONS THAT IN ANY WAY CONVEY, COMMUNICATE, OR CONNECT WITH YOU IN ANY WAY, YOU WILL NEED TO PURCHASE THIS PROGRAM AGAIN TO BECOME FULLY SOVEREIGN ⎯ AGAIN.
THROUGHOUT YOUR LIFETIME, YOU MAY NEED OTHER KINDS OF ENERGY BODY HEALING. WHEN THIS IS THE CASE, IT MAY BE BECAUSE YOUR ANCESTRAL LINEAGES BECAME OVERSHADOWED AGAIN.
---
---
HOW ANCESTRAL LINEAGES PLAY A SIGNIFICANT ROLE IN SOVEREIGNTY
---
WHEN A PERSON'S ANCESTRAL LINEAGES BECOME OVERSHADOWED ⎯ OVER AND OVER ⎯ IT IS BECAUSE THEY HAVE NOT BEEN FULLY, FOREVER, AND ETERNALLY RESOLVED, RESTORED, RESTITUTED, OR MANIFESTED THAT WHICH WAS NEEDED TO BE FOREVER AND ETERNALLY SOVEREIGN.
ENERGY HEALING ARTS LLC WORKS SOLELY AND ONLY WITH THE DIVINE - WHO IS SOURCE - WHO IS THE CREATOR TO HEAL PERMANENTLY, FOREVER, AND ETERNALLY.
IF OUR GROUP OF COMPANIES FULFILLED YOUR ANCESTRAL HEALING AT ANY TIME IN THE NEARLY 31 YEARS WE HAVE PRACTICED, YOUR ANCESTRAL LINEAGES WERE HEALED FOREVER, ETERNALLY BY THE DIVINE.
WHEN ENERGY HEALING ARTS LLC, ENERGY HEALING LLC, OR THE SHAMANIC PRACTITIONER LCC, OR SHERI TABER HAS PROVIDED ANCESTRAL HEALING TO EVERY SINGLE PERSON - PLACE - POSSESSION - PET OR ANIMAL - INCARNATE OR ANIMATE OR INANIMATE - WHO AND THAT HAS EVER BEEN PART OF A PERSON'S EXPANDED EXPANDED-FAMILY ⎯ THROUGHOUT THE HISTORY OF YOUR FAMILY LINEAGES, INCLUDING THOSE OF YOUR FAMILY LINEAGES FROM EVERY OTHER LIFETIME.
THIS INSURES SOVEREIGNTY IS AVAILABLE TO EACH PERSON TO WHOM YOU MAY BE RELATED OR TO WHOM YOU MAY HAVE BEEN CONNECTED - WHETHER DIRECTLY OR INDIRECTLY. 
OUR SOVEREIGNTY IS PRIMARILY AFFECTED BY OUR FAMILY LINEAGES. WHEN THESE ARE HEALED, WHAT REMAINS IS RECENT AND MUCH EASIER TO RESOLVE.
LINEAGES THAT ORIGINATED AS THE FIRST IN CREATION ARE VAST, AND INTRICATE. YOUR FAMILY TREE MAY INCLUDE VERY SMALL BRANCHES THAT MAY HAVE EMERGED AT ANY TIME.
IF YOUR DNA RELATIVES HAVE CHILDREN, THEIR SPOUSE OR PARTNER'S DNA MAY REQUIRE A NEW LINEAGE BRANCH WITHIN YOUR FAMILY LINE. WHEN THIS OCCURS, THIS BRANCH MAY INHERIT THE CONDITIONS OF THE MOTHER OR FATHER WHOSE DNA CAME TO BE WITH YOUR FAMILY DNA.
WHEN THIS OCCURS, YOUR ANCESTRAL LINEAGE MAY REQUIRE ANOTHER ROUND OF HEALING. ENERGY IS RESONANT, IT IS MAGNETIC. WHEN ANOTHER BRANCH IS ADDED TO AN ANCIENT OR A NEWER FAMILY TREE, NEW ENERGETIC CONDITIONS MAY TRAVEL THROUGHOUT THE ENTIRE FAMILY LINEAGE.
ADDITIONALLY, WHEN YOU, THOSE OF YOUR HOUSEHOLD - DNA FAMILY OR NOT - OR THOSE OF YOUR ORIGIN OR CENTRIC FAMILY OR ANY WITHIN YOUR EXPANDED EXPANDED-FAMILY FALL IN LOVE, EXPERIENCE SEXUAL INTIMACY, OR "ADOPT" (LEGALLY OR NOT) A PERSON INTO THE FAMILY, THIS MERGES THEIR FAMILY TREE AND YOURS.
THIS MAY RESULT IN A NEW BRANCH OR LINEAGE LINE WITHIN YOUR ANCESTRAL LINEAGES.
IF YOU FEEL THIS MAY HAVE OCCURRED, PLEASE CONTACT US. 
WE WILL ASK THE DIVINE TO TELL US IF YOUR ANCESTRAL LINEAGE HAS EVOLVED, GROWN, OR ENCOUNTERED NEW CONDITIONS.
WE WILL TELL YOU WHAT WE LEARNED AND LET YOU KNOW WHAT IS REQUIRED TO HEAL THAT WHICH IS IN NEED OF HEALING.
IT IS OUR MISSION TO SUPPORT  YOU IN SECURING A PATHWAY TO YOUR BEST LIFE, PRIME HEALTH, AND LIFE SAFETY.
THANK YOU FOR TRUSTING US, THE DIVINE, AND ENERGY HEALING ARTS LLC.
DIVINE BLESSINGS FOR YOUR SOVEREIGNTY, HAPPINESS, AND YOUR HEALTH,
Sherí Taber
Founder, Energy Healing Arts LLC
---
---
Become Sovereign Right Now!
The moment you download this DIVINE RESONANCE PROGRAM, the work fulfills ⎯ forever ⎯ eternally.
You will be free of the kinds of energetic conditions that have been affecting you, harming your health, causing ongoing low-levels of energy, causing you to be susceptible to infection and interfering with your capacities to thrive.